IPRT shortlisted in Charity Impact Awards and Good Governance Awards
2nd November 2020
In order to advance our charitable purpose, IPRT needs to have robust governance systems to provide assurance to our board, stakeholders and supporters. This year, we're humbled that IPRT's strong governance systems have been recognised in two separate award streams!
 

Charity Impact Awards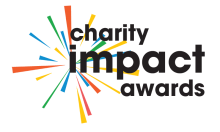 Our outstanding Treasurer, Kevin Gregory, has been shortlisted for Trustee of the Year at the Charity Impact Awards!
Kevin has made a significant contribution to the work of IPRT since joining our Board as Treasurer in 2015. Kevin has a strong grounding in rights and social justice, while also lending to IPRT his invaluable knowledge and skills in finance, ICT and governance.
Kevin has played a key role in working with the Board and management in moving the organisation to a position of financial stability with diverse multi-annual funding streams, making our long-term policy and rights-focused work possible.
While voting will be conducted by judges, public voting is also considered as part of the assessment. We need your vote! Voting ends on 24th November 2020 and we would be delighted if you gave Kevin your vote!
Good Governance Awards 2020

IPRT has also been shortlisted for the Carmichael Ireland 'Annual Report Award' in Good Governance Awards 2020. The winner will be announced in late November 2020. There is no public vote for this award.