Member Information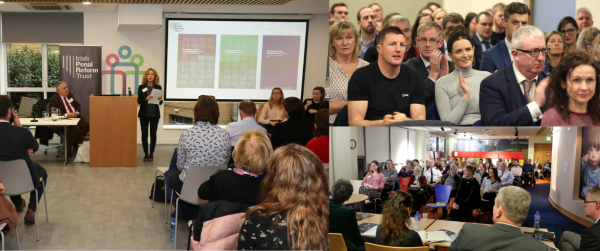 The work we do, simply put, would not be possible without the support of our members.
Your membership helps us to:
Publish a wide range of policy positions and research documents
Campaign vigorously across a wide range of penal policy issues
Convince those who make policy decisions that penal reform has wide support.
In short, your membership of the Irish Penal Reform Trust helps us to continue to campaign for real and sustained reform of the Irish penal system.
As well as being part of a concerted effort to uphold the rights of everyone in the penal system, other benefits members receive include:
Invitation to participate in our AGM and private members' event
Invitation to IPRT events, launches and seminars
Our newsletter
If you are unable to join online….
One of our team would be happy to sign you up over the phone!
To become a prisoner member, call or write to us and we will be happy to post you a membership form. If writing to us, please include your name, prison and prisoner number and we will sign you up as a member.