Progress in the Penal System 2019: 25th Oct 2019
25th October 2019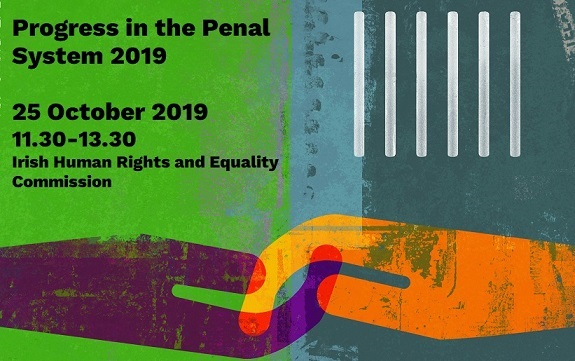 IPRT launched the third in our series of annual reports on Progress in the Penal System ('PIPS') on Friday 25th of October 2019.
Director General of the Irish Prison Service Ms Caron McCaffrey was keynote speaker. Dr Gurchand Singh, Chief Information Officer of the Department of Justice & Equality and Kate Mitchell, Deputy Director of Mental Health Reform also responded to the report.
The PIPS reports provide a comprehensive analysis of progress over the previous 12 months towards meeting human rights and best practice in the Irish penal system. The 2019 report is available for download here and the online version will be available shortly.
This 3-year flagship project is kindly supported by The Community Foundation for Ireland