Round-up: Launch of IPRT report 'Progress in the Penal System 2022'
26th May 2023

Irish Penal Reform Trust (IPRT) was delighted to launch of the sixth edition of Progress in the Penal System (PIPS) on Friday 26 May 2023 in the Irish Human Rights and Equality Commission offices.
IPRT measured the penal system against international human rights standards and best practice, covering areas such as prison conditions, regimes, accountability, and reintegration.
Due to IPRT's previous efforts to place a more in-depth focus on a smaller number of standards during the pandemic years, many of the standards assessed in PIPS 2022 have not been assessed in PIPS since 2019, with some not assessed since 2020. In 2022, the report reviews 28 of the 35 standards that have become synonymous with PIPS.  
Of the 28 standards assessed:
four were classified as having progressed;
five as having regressed;
no change was registered in nine cases;
while eight standards were classified as 'mixed', indicating that there has been progress towards the standard in some areas and regress away from it in others.
The PIPS 2022 report is available to view and download here. A summary of all standards assessed is available at pages 14-15 of the report or in the summary booklet here.
Contributors at the launch event included: His Honour Judge Paul Kelly, President of the District Court; Caron McCaffrey, Director General of the Irish Prison Service; Mark Wilson, Director of the Probation Service; Paul Grace, Team Leader at the Solas Project, John O'Callaghan, Deputy Secretary (Criminal Justice), Department of Justice; Mark Kelly, Chief Inspector, Office of the Inspector of Prisons.
Pamela Drumgoole, IPRT Policy and Research Coordinator, author of the report, introduced the report findings. The launch was chaired by IPRT Board Member and Chair of the PIPS Advisory Group, Dr Cormac Behan, TU Dublin and closed by IPRT Board Chair, Seamus Taylor.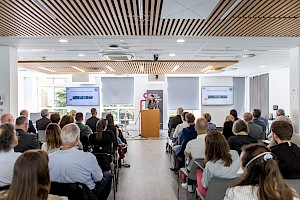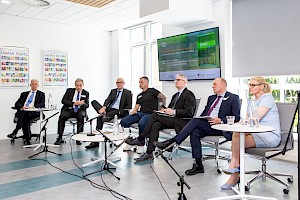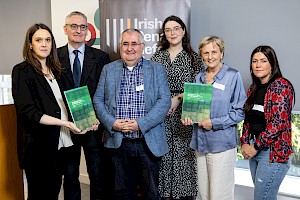 A recording will be made available shortly on our Youtube - subscribe to be notified when its uploaded here.
View the full photo set from the event on our Facebook here.
As part of our Strategic Plan 2023-2026, we support social enterprise initiatives where possible. At the PIPS 2022 event, social enterprise Loaf Catering provided refreshments. Read more here. 
Media:
The PIPS project is made possible through the continued support of our donor-advised family fund and the Community Foundation Ireland.